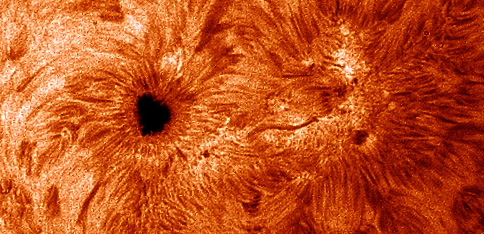 DayStar Filters Terms & Conditions of Sale
Since DayStar clients are world wide, it is important when placing an order to follow the ordering guidelines listed below. For the customers located within the United States, please use the domestic ordering guidelines and for non-domestic clients please follow international ordering procedures. We are happy to assist you with any questions.
Domestic orders: Many professional institutions purchase filter assemblies directly from our manufacturing facility. In these cases, we request a 50% deposit with the placement of the order to start fabrication. All other orders require 100% full prepayment upon acceptance of the order.

International orders: All international orders are 100% prepayment due upon acceptance of order. Work shall not commence without full prepayment of the order.
Repair and restoration services: All restoration and upgrade services require full prepayment on acceptance of order. No upgrade / service / repair / restoration services shall be performed without full prepayment of order.
Terms: Prepaid
Cancellation: Due to the custom nature of all Daystar Quantum, T-scanner, Ca II, ION, Filter Wheel, dedicated solar telescope and repair work, all such orders are non-cancellable and non-refundable once the order has been accepted and production work has begun.
Shipment:
United Parcel Service or USPS F.O.B. Warrensburg, Missouri, USA. To insure safe arrival, DayStar suggests clients purchase optional shipping insurance. Shipping insurance with UPS, FedEx and DHL only provide coverage whilst the parcel is within the borders of the United States. Insurance through the USPS is availalable in certain classes of postage, to a limited number of countries to the destination address. Buyers must be aware that shipping insurance is optional and that private carrier insurance does not cover loss outside US borders.
International orders: Full payment in US dollars is required with your DayStar order.
All orders are FOB 149 Northwest OO Highway, Warrensburg Missouri USA 64093.

As FOB sale, Client is responsible for 100% of costs and fees associated with shipping, insurance, customs and duties on goods.

Shipping quotation upon request with address.

FOB terms state that goods become possession of client when goods leave Daystar and shipping agent take possession of goods.

Information requested by the manufacture: It is important that DayStar engineers understand your imaging system. When placing your order, please provide your telescope's optical and mechanical specifications. Needed are the outside diameter of your telescope, dimensions of your visual and photographic accessories, telescope manufacture or make and focal length. This information will enable us to optimize your filter for your equipment. Simple filter modifications are available if observing equipment changes at a later date.
Pricing and Price Reductions/Corrections
Daystar reserves the right to change prices for products published at any time, and to correct pricing errors that may inadvertently occur. Additional information about pricing and sales tax is available on the Payment & Pricing page.
Should Daystar reduce its price on any Daystar-branded product within 14 calendar days from the date you receive your product, feel free to contact Daystar at 1-866-680-6563 to request a refund or credit of the difference between the price you were charged and the current selling price. Price protection is only available for up to 10 units of a particular product.
To receive the refund or credit you must contact Daystar within 14 calendar days of the price change. Please note that this excludes limited-time price reductions, such as those that occur during special sales or sales events, such as Live Trade Events, Black Friday or Cyber Monday.

Delivery Schedule: The customer must keep in mind that each filter system is manufactured one at a time. Demand and specialized requirements may influence delivery of a particular filter system. Once your custom order has been evaluated, you will be advised of the expected delivery date.
Under no circumstances shall refunds be allowed for orders of a custom nature, repair or restoration services.

GUARANTEE Used as directed, your DayStar filter is guaranteed for five or ten years as stated on warranty document included in shipment. Should the filter become inoperative due to optical or mechanical failure, we will repair the filter or replace it with an equivalent filter at no repair cost to the customer. Please note Advance Replacement Policy below.
Under no circumstances shall refund be issued due to application issues or the buyer's lack of skills in application of the product. Application of the DayStar product requires a degree of technical expertise specific to our exact product line, which is not common to other optical applications. Under no circumstances shall refund be issued if these technical application procedures are not followed properly and poor results yielded. Application procedures are posted on the DayStarFilters.com website, elaboration and technical notes are published online in the online Knowledge Base; and are stated in further detail in the client's operation manual.
Under no circumstances shall refund be issued due to "buyer's remorse" after the order has been accepted and production has begun.
Goods are warranted to be in operative, working condition as stated in specifications of product at the time of delivery. Should the goods not meet these specificaitons, DayStar Filters is obligated to repair or replace the goods with items which meet stated specifications of product.

Determinaion of qualification of goods: Goods shipped shall meet specifications stated by means of optical laboratory testing using independently verified spectrometer testing methods, visual inspection, and visual qualification of performance.
INDEMNIFICATION:
DayStar Filters is not responsible for any infections, contaminations, delay in operation or transmission, line failure, errors, omissions, interruptions, or defects arising out of your use of this site or with respect to the material provided and/or contained on this site.

In no event shall Daystar Filters be liable for any special, direct, indirect, incidental, or consequential damages, or any other damages of any kind, resulting from whatever cause, including but not limited to loss of use, loss profits, or loss of data, whether in an action under theories of contract, negligence, strict liability, or otherwise, arising out of or in any way in connection with the use of or inability to use the information or materials on, or accessed through, the DayStar Filters Web Site.

Notwithstanding the above, in no event shall DayStar Filters' total liability to you for any and all claims, damages, losses, and causes of action exceed the amounts paid to DayStar Filters by you in connection with the transaction claimed by the buyer to give rise to a claim.
---
ADVANCE REPLACEMENT POLICY:
The following policy applies to persons requesting advance replacement for returned merchandise. Any exceptions to this policy must be in writing on your invoice.

You authorize Daystar to charge your credit card for the current sale price of the items being shipped to you. The credit card with which you originally made the purchase will be used unless you specifically request otherwise. Please do not send any credit card numbers through email. To qualify for a refund for the defective item you are returning, we must receive the defective item within 10 days.

You understand and agree that Daystar is authorizing this Advance Replacement based on information that you have provided and a mutual understanding that:

• you received merchandise that was either damaged in transit or is suffering from a manufacturing defect (as defined by the manufacturer),

• design flaws, suitability for your purposes, or other product dissatisfaction is not considered a manufacturing defect,

• the product's retail box, its packaging materials (bags, etc.), and its accessories (cables, manuals, warranty cards) are all intact and in new condition,

• the product has not been modified or damaged in any way.

You understand that if any of the information above is false, we may refuse to accept the return or we may only accept the return with a restocking fee starting at 15%.

If your item is being returned for a manufacturing defect, we can only accept the return if we can reproduce your problem. Intermittent problems that you cannot demonstrate or that we cannot reproduce do not qualify for DOA replacement.

Advance replacement of any item is subject to availability and stock status of merchandise.